---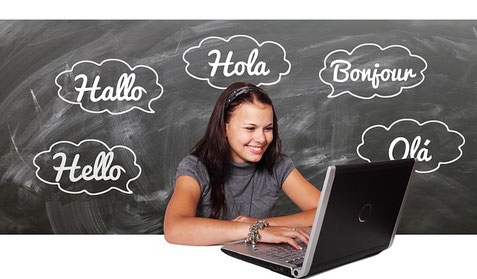 Ce blog vous présente des exemples d'activités réalisées avec mes petits et grands anglicistes au cours de nos ateliers ainsi que quelques conseils et outils pour améliorer votre anglais de manière autonome. 
L'apprentissage efficace d'une langue passe inévitablement par la compréhension de ce processus - de temps en temps vous y verrez donc les articles dont le but est de vous décomplexer et motiver afin de perséverer.
Embarquez donc avec moi sur le chemin vers la redécouverte de l'univers anglophone et retrouvons ensemble cette joie enfantine qui fera de vous un apprenant hereux et, je l'espère, inspiré.
BIENVENUS et BON VOYAGE!
In this blog, I'd like to give you examples of motivating language learning activities and some free resources to improve your English as well as some insight into the proces of learning languages as an adult or as a very young learner.  
I'd also like to share interesting and inspiring ideas on bilingual education and multilingualism - the areas that I'm passionate about. I hope you find my posts useful on your language learning journey - welcome on board!
Remember: PRACTICE MAKES PERFECT! 
So, stay in touch!
---