---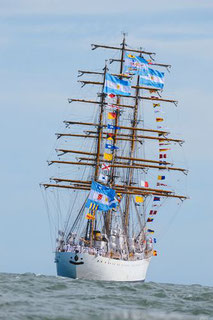 ... because you have to be brave to venture into a new, virgin territory, but if you do, exotic experiences await you!
WHAT'S LEARNING A LANGUAGE TO YOU?
Trying to answer this question on the occasion of the European Day of Languages (26/9), we got inspired by the suggestions from the participants at the LinguaMania event organized by Creative Multilingualism below.
Our try: learning a foreign language is like growing a garden - you have to be patient and committed a little every day to enjoy the fruit of your labour.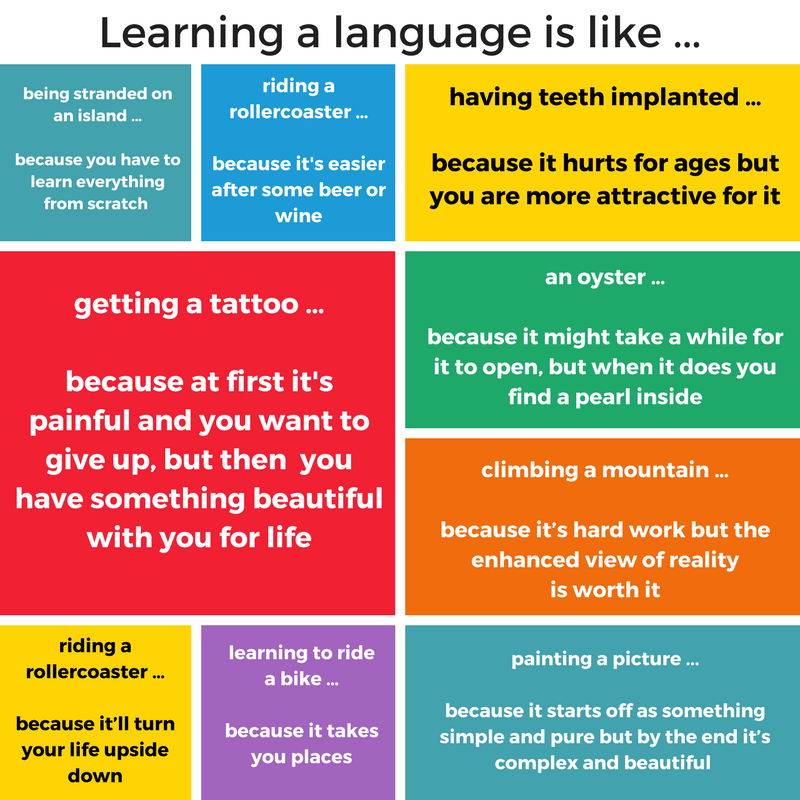 Learning a new language is definitely a life-changing experience. As these lovely metaphors put it, it takes time, dedication and motivation, but it's worth it. It would be a pity to give up after some initial struggling or not try at all. 
And learning an additional language is actually good for you - it's practical, beneficial for brain health, interesting and can lead to new opportunities in your life.
---
DID YOU KNOW
that some twins have their special language
only they can understand? It's called 'cryptophasia'. 
These twin baby brothers might be simply mimicking some adults' conversations, giving us a great occasion to get creative again and imagine what they are talking about. It sounds like their language consists just of a few words, but they can use them in a highly efficient way to express all they need to - while being great communicators!
---