---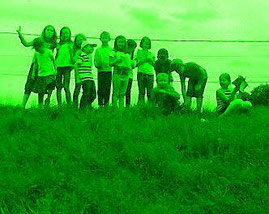 My primary learners have lots of energy to burn off! Sometimes, a simple but well-planned change of the setting is all that we need to transform it into an active learning experience.
I always have a variety of fun outdoor activities up my sleeve to bring their English into the world - and the world into their English. 
---
Quelques exemples comment faire vivre l'anglais de façon active aux élèves de cycle 2 et 3 - en lien avec la nature, les saisons et leur environnement local. Le printemps nous permet d'égayer cet apprentissage avec des cours créatifs qui raviront nos petits élèves. Ainsi nous pouvons leur offrir une plongée dans le monde réel, qu'ils ne trouveront pas dans les manuels scolaires. 
---
When the weather turns nice and nature awakens - what other reasons do we need to spring out of the classroom and smell the flowers, hear the bees, feel the sun or is it hear the flowers, feel the birds and smell the sun? ;) 
Our sensory spring hunts are inspired by nature and by a funny song. This catchy song with a twist 'Spring is Here' by ELF Learning is our all time favourite. No wonder singing and talking about the spring and our senses in English becomes so natural and amusing. 
---
There are many possibilities to enjoy springtime sights, sounds and smells around us.
Making kids discover the signs of spring through all the five senses is always so fun and exciting.
To allow the new vocabulary to stick in the memory, our sensory walks in the park usually end
with playing games like the scent challenge, vocabulary tag or I spy.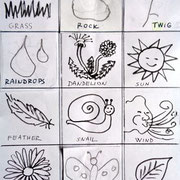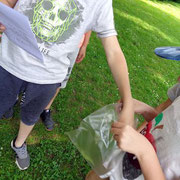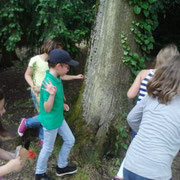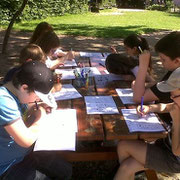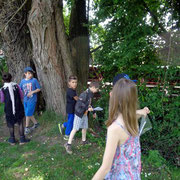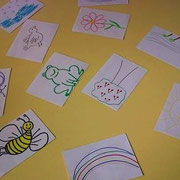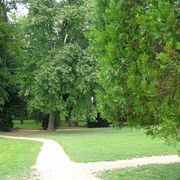 ---
Creating our band The Spring Kids and adapting the song to our taste is a little extra to jazz up ;) our learning and a BIG surprise for our parents! 
Explore + play + create + sing = 💙 English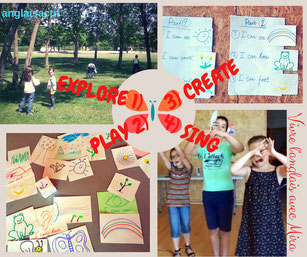 ---
Scavenger and treasure hunts are fun, engaging and extremely popular with my primary learners. They are great to get children moving and exploring the world while using English and also offer a multitude of exciting language learning activities during the preparation and follow-up stages.  Our creativity is the only limit - the possibilities are almost endless!
Taking the class outside can be a bit challenging as it is a multi-purpose task. Apart from learning English and interacting with the world surrounding us, other skills are practised too - teamwork, observation skills, respect of timing, fair play, to mention just a few.  It is a multisensory learning activity par excellence too - touching, smelling, hearing, seeing, feeling and (why not!) tasting English words add new dimensions to the learning process and bring it to another, more dynamic level.
---